Mark 10:27
Jesus looked at them and said, "With man this is impossible, but not with God; all things are possible with God."
Hover over image and use arrows to see all photos, or click to view full slideshow.
Features
My cleaner's make it a Priority to Sanitize the cabins after every stay!!
Loft with pool table
2 miles from parkway
Indoor jacuzzi tub
Perfect for a couple or small family
Swing on front & back deck
King log bed
Mountain tree with white lights.. Stays lit all year long
Over the top romantic!
Book This Cabin

Sq. Footage

1000 sq.feet


Bathrooms

1


Bedrooms

Studio


Sleeps

4


Minimum Stay

2-3 nights
About The Cabin
THIS STUDIO HAS A GREAT SET UP WITH SOME PRIVACY IN THE BEDROOM AREA. IT IS PERFECT FOR A COUPLE OR SMALL FAMILY .THE LOFT HAS A POOL TABLE, TV, DVD, STEREO WITH TABLE & CHAIRS….. BACK DECK HAS HOT TUB, GAS GRILL, SWING WITH TABLE & CHAIRS….
THE CABIN IS OVER THE TOP ROMANTIC!
==============================================================================
CABIN IS JUST 2 MILES TO HEART OF PIGEON FORGE ( STOP LIGHT 13.1) & PARKWAY……. CLOSE TO ALL DINING & SHOPPING
MARK 10:27 is a true log cabin with a deck that provides a private place for you to spend your evenings. Decorated in rustic mountain decor. It has a king log bed and a large jacuzzi tub.
The cabin is very easy to get to. No narrow roads and plenty of level parking. I pray all are blessed that stay in my cabin'
And I almost forgot, I am a holiday nut. Mark 10:27 is decorated inside and out for Christmas. Stockings hung by the fireplace, Christmas quilts on the bed, Christmas Tree lit and decorated, a snow man tucked here and there. MOST OF ALL A MANGER WITH OUR LORD AND SAVIOR NESTLED UNDER THE TREE.
ALL HOLIDAY WEEKS ARE MORE EXPENSIVE.
---
Pigeon Forge Cabin Availability
Availability Legend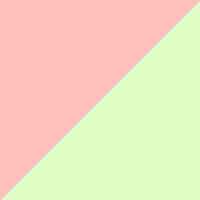 Available
After 3:00 PM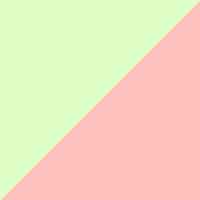 Not Available
After 3:00 PM Calendar Updated on 2023, February 07 at 09:45 pm
February 2023
| | | | | | | |
| --- | --- | --- | --- | --- | --- | --- |
| Sun | Mon | Tue | Wed | Thu | Fri | Sat |
| | | | 1 | 2 | 3 | 4 |
| 5 | 6 | 7 | 8 | 9 | 10 | 11 |
| 12 | 13 | 14 | 15 | 16 | 17 | 18 |
| 19 | 20 | 21 | 22 | 23 | 24 | 25 |
| 26 | 27 | 28 | | | | |
March 2023
| | | | | | | |
| --- | --- | --- | --- | --- | --- | --- |
| Sun | Mon | Tue | Wed | Thu | Fri | Sat |
| | | | 1 | 2 | 3 | 4 |
| 5 | 6 | 7 | 8 | 9 | 10 | 11 |
| 12 | 13 | 14 | 15 | 16 | 17 | 18 |
| 19 | 20 | 21 | 22 | 23 | 24 | 25 |
| 26 | 27 | 28 | 29 | 30 | 31 | |
April 2023
| | | | | | | |
| --- | --- | --- | --- | --- | --- | --- |
| Sun | Mon | Tue | Wed | Thu | Fri | Sat |
| | | | | | | 1 |
| 2 | 3 | 4 | 5 | 6 | 7 | 8 |
| 9 | 10 | 11 | 12 | 13 | 14 | 15 |
| 16 | 17 | 18 | 19 | 20 | 21 | 22 |
| 23 | 24 | 25 | 26 | 27 | 28 | 29 |
| 30 | | | | | | |
May 2023
| | | | | | | |
| --- | --- | --- | --- | --- | --- | --- |
| Sun | Mon | Tue | Wed | Thu | Fri | Sat |
| | 1 | 2 | 3 | 4 | 5 | 6 |
| 7 | 8 | 9 | 10 | 11 | 12 | 13 |
| 14 | 15 | 16 | 17 | 18 | 19 | 20 |
| 21 | 22 | 23 | 24 | 25 | 26 | 27 |
| 28 | 29 | 30 | 31 | | | |
June 2023
| | | | | | | |
| --- | --- | --- | --- | --- | --- | --- |
| Sun | Mon | Tue | Wed | Thu | Fri | Sat |
| | | | | 1 | 2 | 3 |
| 4 | 5 | 6 | 7 | 8 | 9 | 10 |
| 11 | 12 | 13 | 14 | 15 | 16 | 17 |
| 18 | 19 | 20 | 21 | 22 | 23 | 24 |
| 25 | 26 | 27 | 28 | 29 | 30 | |
July 2023
| | | | | | | |
| --- | --- | --- | --- | --- | --- | --- |
| Sun | Mon | Tue | Wed | Thu | Fri | Sat |
| | | | | | | 1 |
| 2 | 3 | 4 | 5 | 6 | 7 | 8 |
| 9 | 10 | 11 | 12 | 13 | 14 | 15 |
| 16 | 17 | 18 | 19 | 20 | 21 | 22 |
| 23 | 24 | 25 | 26 | 27 | 28 | 29 |
| 30 | 31 | | | | | |
Cabin Amenities
General
Air Conditioning
Alarm Clock
Basic Soaps
Ceiling Fans
Filtered Water
Gas Fireplace
Heating
Internet
Iron & Board
Linens Provided
Living Room
Starter Paper Towels
Sofa Bed
Recliner
Parking
Telephone
Starter Toilet Paper
Towels Provided
Kitchen
Blender
Coffee Maker
Cooking & Dining Utensils
Dishes
Dishwasher
Freezer
Grill
Ice Maker
Microwave
Oven
Refrigerator
Glass Top Stove
Stove
Toaster
Sleeping
King log bed
Sleeper sofa - EZ Lounger
Entertainment
Audio Tape Player
Books
CD Player
DVD Player
Game Room
Music Library
Pool Table
Radio
Satellite TV/Cable
Stereo
Television
Video Library
Table and bar stools in game room
Outdoors
Deck/Patio
Outdoor Gas Grill
Unscreened Porch
Wooden Deck
Hot Tub
Swing on front and back deck
Table & chairs on back deck
Privacy blinds on front and back deck
Pigeon Forge Cabin Rental Rates
Rate Period
Weekday
Nightly Rate
Weekend
Nightly Rate
*Holidays are more expensive
Book This Cabin
Map
---